CHANGE IN COMMON: CLIMATE CHANGE AND THE FUTURE OF THE YARD
University of British Columbia
School of Architecture and Landscape Architecture
Landscape Architecture II
Teaching Faculty: Fionn Byrne, Stephanie Braconnier
The yard is the one of the most common and influential land use types and is especially prevalent in urban conditions. It is defined by ownership and control, where, on the one hand, land is marked as an exclusionary private property and on the other, land is legally defined with an orderly landscape maintenance regime. It has historically excluded the presence of both labour and any functional ecology, instead giving preference to leisure and recreation. Yet, as a space with clear private responsibility, as well as being the fabric between neighbours, the yard hold opportunity for both individual and collective action.

This studio aims to use the city of Vancouver as a living laboratory to study the relationships between built form, ecology, infrastructure, and landscape, all entangled in a rapidly changing climate, marked by biodiversity loss, economic inequality, and social polarization. To ground us as we tackle these grand challenges, we will be collaborating with the CityStudio, and will be working on design strategies linked to the developing City-wide Plan for Vancouver. This plan is asking our community what we want Vancouver to become and how we can create a healthy, livable, and sustainable city. Our contribution will ask how landscape architects can assist in defining a vision for the future of Vancouver and ultimately reshape the form of the city. We will do this by challenging the dominant city-wide open space land use: the yard.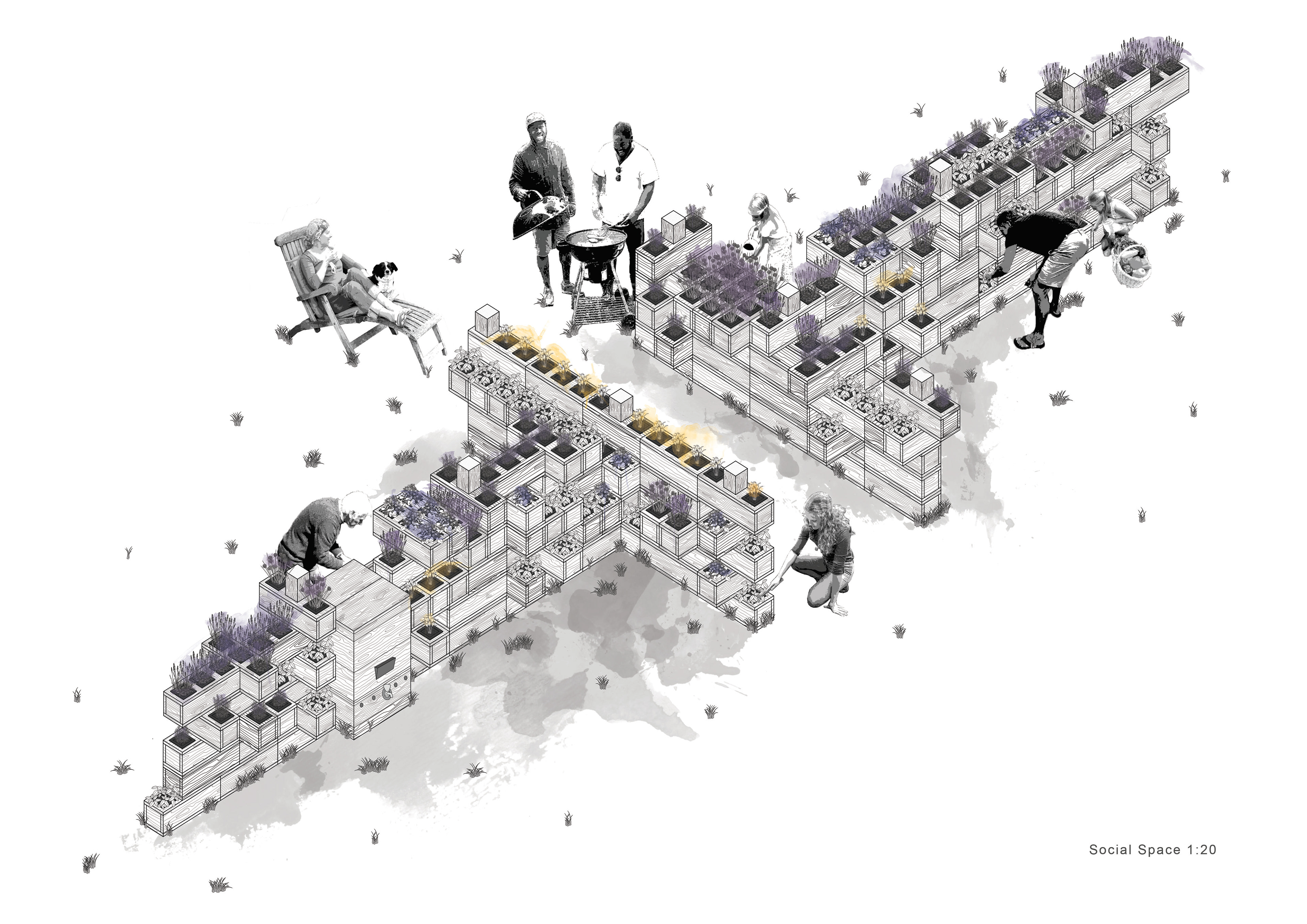 Credits:
1-11. Cæcilie Bang & Mason Lam.