From Architectural Sci-Fi to Weird Faction
University of Toronto, Faculty of Architecture, Landscape, and Design
Department of Landscape Architecture
Landscape Architecture V
Option Studio
Teaching Faculty: Fionn Byrne, Ole Schrøder (coordinator)

Description:
The ambition of this course is to turn an area -- from the University to the Waterfront -- into a living, accessible, useful, performative, and recreational topography for the entire city of Toronto. The aim is to create a comprehensive urban development that will provoke our understanding of the elementary everyday life, and promote new urban solutions that seek to demonstrate how the city can be adapted to what's living, and not vice versa.
By far the greatest challenges our society face lay in the existing city. The goal is to upgrade the city to residents' expectations of how the city must perform in terms of sustainable, social, and health related issues. Our key concepts are driven by the notion that a coherent and natural design creates the most powerful strategy and solution for the city as a whole, but is also comprised of a sensitivity to individual spaces, places, and the people in the districts.
The projects shall promote new solutions for developing our cities to be adaptable to climate changes. The aim is to understand how architecture and cityscapes can merge with natural environments, emphasizing maximized or optimized blue and green spaces within the city.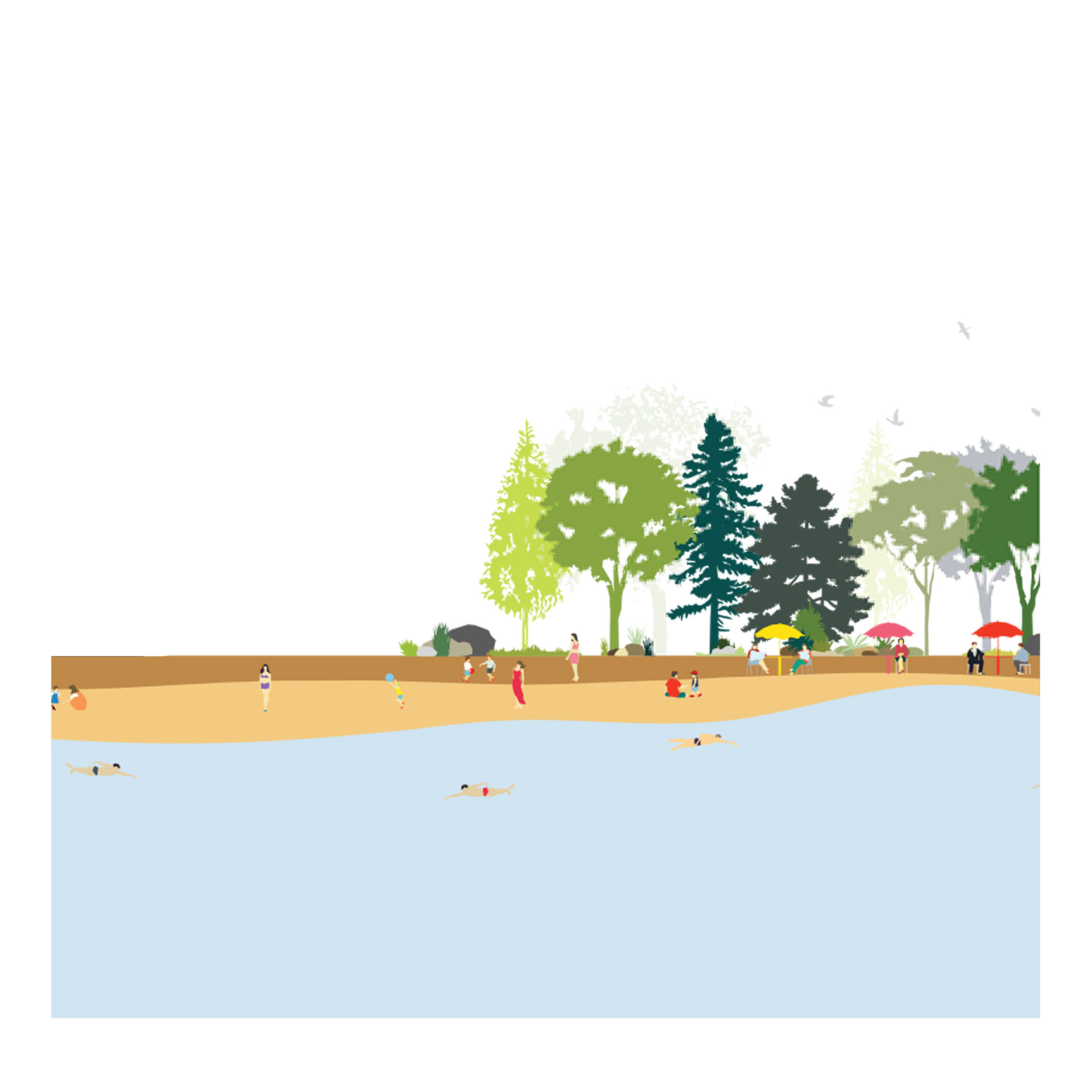 CREDITS
1-6. Hui Yang, 7-9. Faiyaz Khan, 10,11. Logan Littlefield, 12,13. Robert McIntosh.